SolarTrak Upgrades Cellular Service to 4G
Time marches on and, as everyone with a smartphone knows, certain cellular providers are planning to phase out 3G. Anticipating the switch, SolarTech has moved to a brand-new 4G platform to take advantage of the newer, faster, more efficient data network.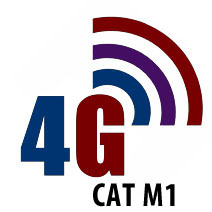 This platform is not the 4G LTE system used by individual cell phone users. This 4G CAT M1 system is specifically dedicated for M2M (machine to machine) traffic. Social media users – and their voice, texts, gaming and video-downloading – will no longer slow and clog the network.
In May 2018, SolarTrak began shipping the new upgraded 4G version trackers. You will notice a new upgraded antenna for screw-mount installations, otherwise, the tracker looks identical.
Have no fear, current SolarTrak customers: Your 3G models will continue to operate for years.
Taking advantage of emerging technology: another way SolarTrak is keeping our customers ahead of the crowd.