SolarTrak Trackers for Rental Houses? Absolutely!
Originally designed for rental companies, SolarTrak's asset management software includes features construction and rental fleets will find most useful
Why SolarTrak Trackers?
Unlike vehicle trackers, SolarTrak's asset management software records information vital to rental companies such as location, engine-hours and battery status. More expensive vehicle trackers also record gas usage, driver's driving style, speed, idling, and other functions that aren't important to rental companies. Don't pay for information you don't need. Margins are slim. At a very affordable $10 per month per tracker, you'll get just what you need.
BENEFITS FOR RENTAL HOUSES:
Location – know if equipment is in your yard ready to rent, in the shop, or at the last customer's jobsite.
Engine Hours – see a calendar with engine hours per day, week and month for easy, accurate billing.
Maintenance Reminders – Keep your fleet up and running – and earning for you – by never missing routine maintenance.
Movement Alerts – by using the Geofence function, you can be alerted by text or email if and when equipment moves.
Mileage Tracking – Add this option to vehicles for speed checks, "Replay the Day" function, maintenance reminders based on mileage, and easier IFTA fuel tax compliance.
By knowing where your equipment is, and by keeping it healthy and ready to rent, you'll maximize the longevity of your rental fleet and make more income.
Samples of the types of equipment that have SolarTrak trackers:
Skid Steers
Back Hoes and Dozers
Boom lifts and Cranes
Generators and Air Compressors
Excavators
Delivery vehicles
Rollers and sweepers
and more…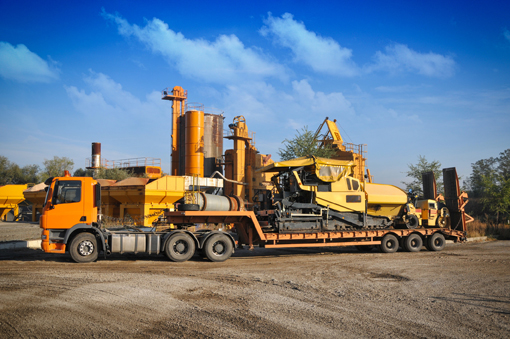 "Its a simple hook up, user friendly…Good Job."
– Michael Taiji, Highway Specialty, Palo Cedro, CA
Rental Companies were our original inspiration.
When our parent company, Solar Technology Inc., started adding modems to their traffic safety equipment (message and arrow boards), their equipment rental customers were thrilled with the remote communications – and complained to us that they wished they could also track their other equipment. Our "Aha Moment".
Since rental houses were already our customers, we saw a gap between high-end expensive machinery that included tracking, and the rest of the fleet. Frequently rented equipment such as skid steers, back hoes and boom lifts could also use trackers. Adding engine-hours added the huge benefit of recorded starts and stops for truly accurate billing and invoicing.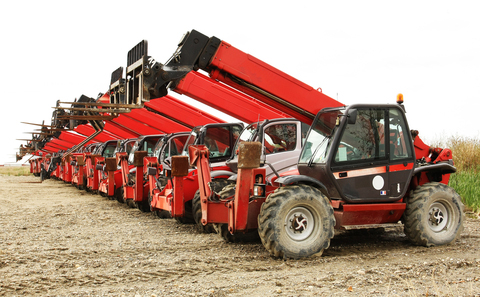 Seeing is believing. Find out why so many rental houses depend on SolarTrak to improve their bottom line. Call 484-223-4994 for a free, personal demo.