Get More $$ for Retired Equipment with SolarTrak
We'd all love a fleet of young repair-free equipment, but that's just not reality. Part of the skill in managing a fleet is keeping the fleet healthy and productive as long as possible.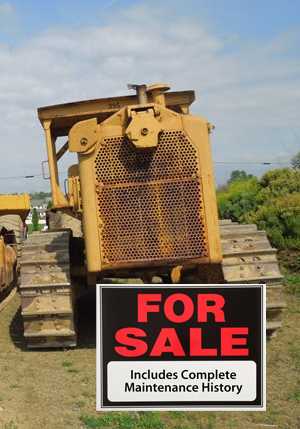 There's another huge benefit that our customers pointed out: By using SolarTrak data, your can sell your older equipment at the right time and for a better price.
Here's how SolarTrak can help you get the most out of your equipment:
Get routine maintenance reminders to keep the fleet healthy
(Healthy fleets = More Revenue!)
Keep track of total Engine-Hours per machine
Be alerted if battery levels are low to avoid stressing assets
Review maintenance histories allows you to eliminate assets nearing the end of their useful life
Provide a maintenance history as an incentive for the future buyer
Good managers always think ahead. Using data from SolarTrak GPS trackers can make your job easier day-to-day and when assets are ready to retire.
SolarTrak: a good investment for the life of your equipment.