Construction Equipment Tracking Solutions starting at $9.95 a Month
SolarTrak's fleet tracking system can track your construction fleet and rental equipment to its exact location using GPS co-ordinates.
With dozens – or hundreds – of units of equipment to track, you may be tempted to call in the bloodhounds. SolarTrak can help.
HOW WE'RE DIFFERENT. The SolarTrak GPS fleet tracking system tells you the basic information needed to monitor and locate your equipment: GPS co-ordinates, engine-hours and battery levels. Our system's frequency checks vary depending on the situation, so our cellular charges are lower – enabling us to pass the savings on to you. Where else can you get this valuable information for under $10 per month?
HOW EQUIPMENT TRACKING WORKS. With SolarTrak, you or your Fleet Manager can track assets whether in your own yard, on your customer's work site, or in your branch offices in the next state or across the country. You'll see and track your equipment any place covered by cellular service.
HOW TO SAVE MONEY. Never lose a sale or rental because of "misplaced" equipment. Can't pick up equipment immediately? Know if and when it was used – and get every cent of rental income. Thanks to Maintenance Alerts, your fleet will be healthier, and last longer, making more money for you!
Plus, insurance companies love having trackers as theft-deterrents. Ask them about lowering your insurance rate.
MORE EFFICIENT USE OF STAFF. Need to service vehicles? Install trackers, and your repair crews will get alerts to change oil, will know battery levels, engine-hours and exact location – right from their phones!
EASY TO INSTALL. SolarTrak fleet management trackers are easy to install. Nothing to turn on – they come activated right from our plant. Simply install the tracker, assign it to one of your assets, then login to start viewing the data.
Chose from purchase or rental options. No contracts.
SEE FOR YOUSELF. Watch SolarTrak in action. Call 484-223-4994 to arrange a free demo.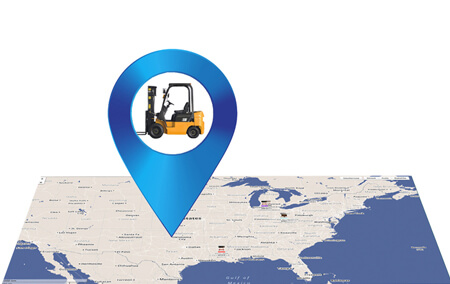 "After 15 years of using various GPS systems for our rental fleet, and having tested 10 or so different manufacturers, SolarTrak provides by FAR the simplest installation, and has the best/simplest web interface for seeing where a machine is, where a machine has been, and what it has been doing."
—Tony Allen, Star Tractor LTD, Texas