SolarTrak Technical Specs
The SolarTrak tracker consists of a circuit board, a processor with a GPS chip, a cellular transceiver, an accelerometer to pick up engine vibrations and back-up batteries. Using your choice of an internal or external antenna, it receives signals from GPS satellites, and calculates its position. SolarTrak trackers are installed on your equipment, then send data through a secure network which you can view online.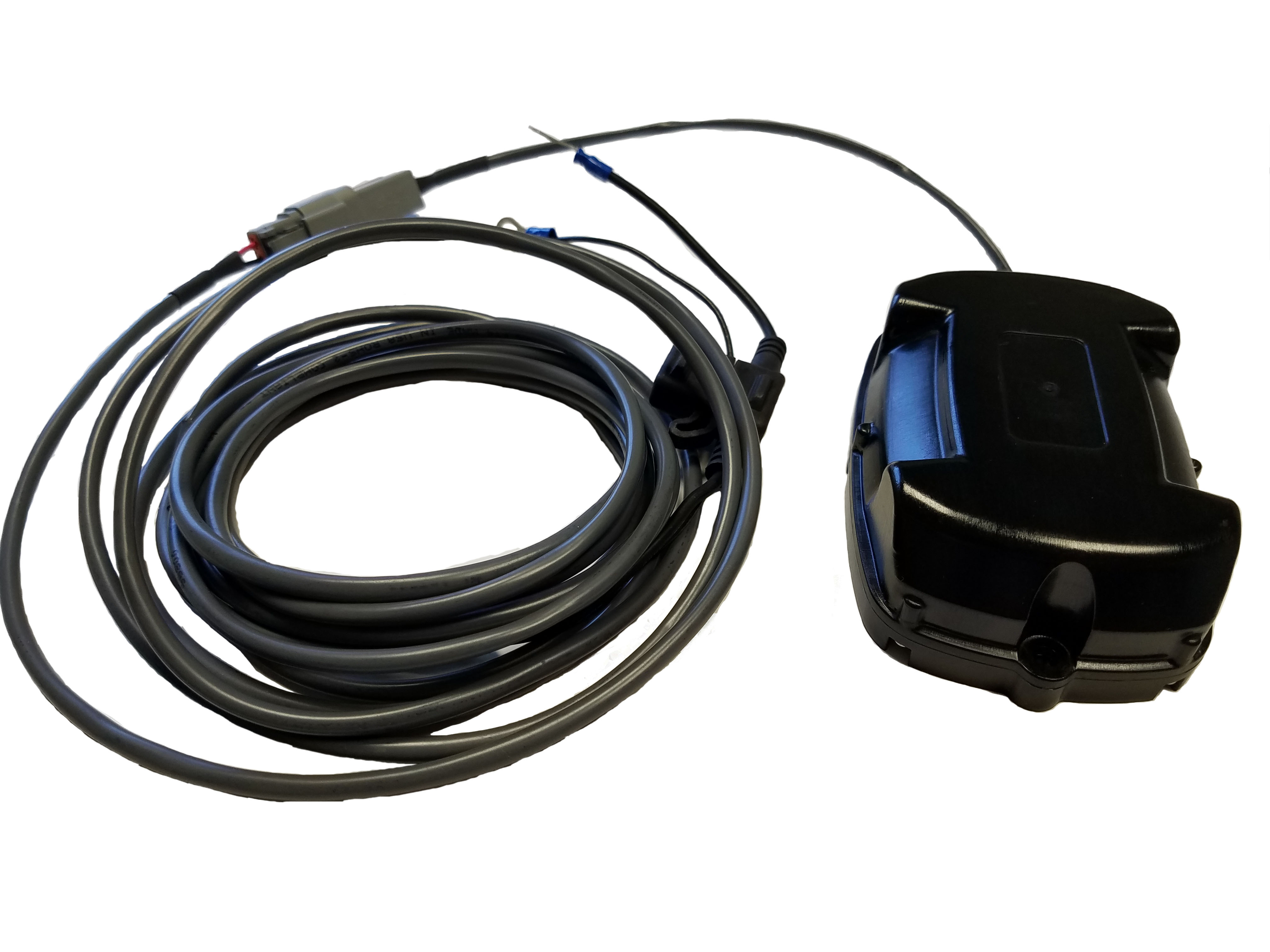 GPS TRACKER DIMENSIONS AND DETAILS
Width
3″  (7.6 cm)
Length
4.75" (12.1cm)
Height
1.375" (2.54 cm)
Weight
11 oz (312 g)
Construction
Rugged poly-carbonate waterproof case
Connections
Battery connection with 5/16" ring terminals
Operating Voltage
12/24 Volts CD (nominal)
Internal Batteries
Rechargeable Proprietary; 4.8V 500 mAh NiMH
FREQUENCY OF  
DATA TRANSMISSION REPORTING
While Moving
Every 3 minutes
While Static
Every 30 minutes
ANTENNA OPTIONS
Internal Antenna
External – Magnetic
External – Screw Mount (for 3/4″ hole)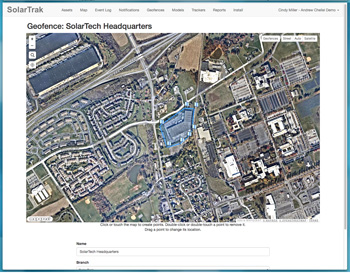 ONLINE DATA AVAILABLE
Map View
Assets with SolarTrak units appear as icons. Choose from Street, Geofence or Satellite views
Model List
Lists all your equipment by manufacturer and model number, and your own inventory number
Tracker List
Lists SolarTrak devices by serial number, last contact and the equipment assigned to the tracker
List View
Shows when maintenance is due, when an asset is moved and if or when power is interrupted
Asset Detail
Full data on each asset: includes a summary, plus maps showing each move by location and event, voltage history and engine hours over a user-defined period of time
Geofences
User-defined geographic areas to contain and track assets
Notifications
Include maintenance due, asset moved, power interruptions. User defined: select from 14 options including Starting and ending a Move, Entering and Leaving a Geofence, GPS Fix lost or regained, Communication lost or recovered.