Survey Winners Announced + Many Thanks to All Responders
At SolarTrak, we love customer input. In April we sent our 5 Question Survey to all customers. We promised to draw a name from everyone who responded and send a StarBucks coffee card to the winner. We got such a great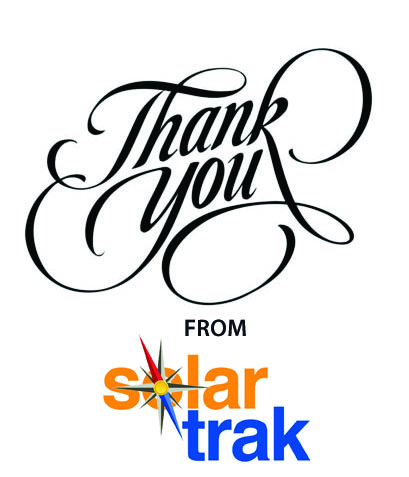 response, we drew two names and awarded two cards:
Tad Bowers, Norcal Rents LLC, Lodi, CA
Justin Walker, Holt AG Solutions, Woodlands, CA
Gentlemen, your coffee cards are on the way.
We also really value your time, and are especially appreciative of the customers who took the time to add comments – positive and negative – that will help drive our customer service and product development in the future.
Thank you. Your opinions matter, and we take your suggestions seriously.
Don't wait for the next survey to send us feedback. You can always talk to your sales rep, or email comments to info@solar-trak.com, and we'll make sure they get to the right person.