Ignoring Notifications? Here's Why that's Not a Good Idea.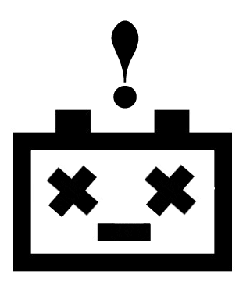 We asked Mike Wimmer, head of SolarTrak Support, for the best single piece of advice for our users. His advice? Set up and use Notifications – and be sure to include low Battery Voltage Notifications. You'll save yourself grief in two ways:
When a battery runs low, the equipment's performance is compromised. If the equipment dies in the field, that's an expense to you: lost income for the rental plus the cost of sending a crew to do repairs. Our Low Battery Notifications serve as an early warning system to avoid this trouble.
If a battery fails, so (eventually) will the tracker. There is a small battery unit in each tracker, so when an asset's battery fails, SolarTrak will keep transmitting the position, but only for a few days.
"The default at which you are alerted is 12 volts" says Mike, "but you can customize that number when you create a model."
Need a refresher? Watch our Notifications video. Still need advice? Call Support at 494-223-4994. Mike or any of our support staff be more than happy to help get your SolarTrak system working effectively to save you time and money.