Here's Why "Geofence" will be your New Favorite Word
June 20, 2019 | Posted in Geofences
SolarTrak does more than just letting you know exactly where your rental unit is. You can also:
Locate your Equipment using GPS
Get alerts when your Equipment Moves
Control If and How your are Alerted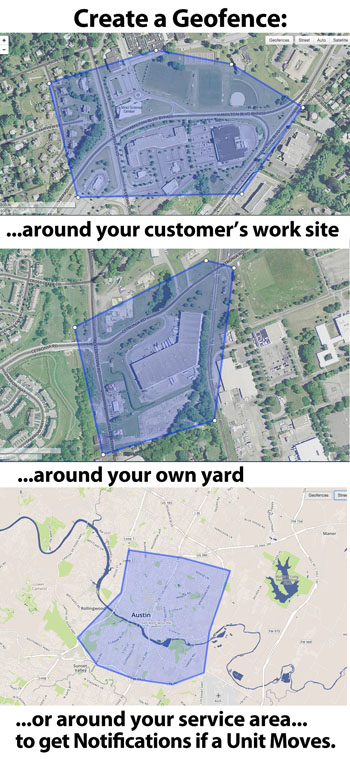 Is it off-road in the middle of a construction site? No problem. SolarTrak's GPS tracker locates by both street address or GPS co-ordinates.
Has it been moved to a new location? Or never left your yard? You'll know. Get email or text notifications if and when equipment is moved.
Has it moved within the construction zone? Set up a Geofence around the work site and choose whether to be alerted if it moves beyond those boundaries.
By using a SolarTrak tracker, you'll help prevent losing track of vital rental assets. Make quicker decisions: know in real time where it is and what its doing. Know in an instant if the unit is in the yard, in the shop, or already rented. Send your repair crew to the right machine with the right tools – you can also see battery voltage and if and when the engine is operating. And, with our Engine-Hours Report, your Billing Department will know exactly when it was operating.
With SolarTrak fleet management, you gain control…for less than $10 per month per unit!
Start by calling SolarTrak at 484-223-4994 and asking for a demo.