Using Notifications, your Equipment Tells You Where it Is and What It's Doing.
November 1, 2017 | Posted in Fleet Tracking
Your fleet is the lifeline of your business. You need to know where each piece of equipment is, when it's operating (and for how long), and if it's healthy.
Want help? Why not let your equipment notify you when it moves, needs maintenance, its battery is low or other circumstances. SolarTrak Fleet Management software will send you a Notification by email or text when certain circumstances occur – that you determine. GPS Trackers track the following vital info: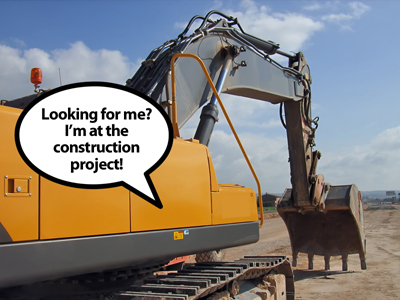 Location – see GPS coordinates or street address
Movement Alerts – be notified when equipment moves or stops moving
Geofences – get alerts if equipment moves in or out of a boundary.
Battery Status – get notified when battery levels are low
Maintenance Reminders – be alerted when routine maintenance is due
SolarTrak GPS Trackers were developed especially for the construction and rental industry. We know margins are tight, so our trackers are affordably priced… starting at $9.95 per month per tracker!
Never "lose" equipment again… have your equipment tell you where they are and when they moved!
Intrigued? See for yourself. Call 484-223-4994 for a FREE demo. Learn how our customers are increasing profits by making both day-to-day operations and long-term fleet management easier!