Yes, you can…afford GPS Fleet Tracking, that is.
February 16, 2018 | Posted in Fleet Tracking
Does "misplaced" equipment chip away at your profits? Does your billing department have reports to ensure accurate billing?  Do you get text or email alerts when your equipment moves?  Notifications when maintenance is due?
No? If you could, would having those answers help increase your income?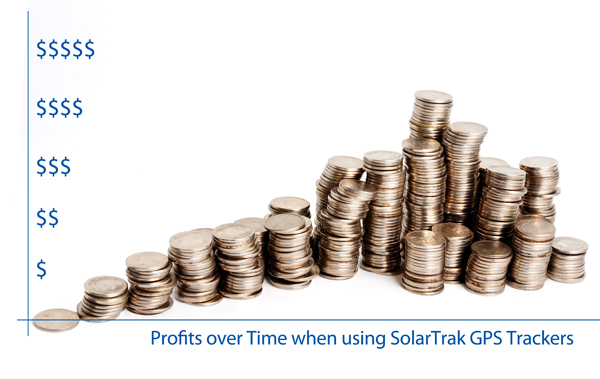 Most GPS-based tracking systems cost between $20 and $40 per month per tracker. With some, you pay monthly cellular charges in addition, pay for installation. or are bound to a long-term contract.
SolarTrak offers GPS/telematics trackers specifically for construction and rental fleets for under $10 per month per tracker. Buy or rent. No contract. An amazing price. Here's what you get:
TRACKING – GPS position, speed, stops and starts
GEOFENCES – create a fence around an area, then get entry and exit alerts
ENGINE-HOURS – Engine starts, stops and run time
BATTERY STATUS – get email or text when battery voltage is low
MAINTENANCE HISTORY – records maintenance and alerts you when it's due
Catch one customer claiming equipment was broken, then using it for the weekend, and you've recouped the cost of the tracker. Find and retrieve one piece of equipment left at a previous customer, and you can rent it again for the cost of the tracker. Record not only when equipment is used, but for how long, and you can adjust its care to add years of use (and income), and you've paid for the system.
Yes, you can afford $10 per month per tracker.
Call us at 484-223-4994 to schedule a free, no-obligation demo.