Keep your Fleet Working Longer: Use Maintenance Alerts
"The easiest problem to solve is one that never happens."
– Gary Laudenslager, SolarTech Service Crew
The surest way to increase productivity is to take good care of both your men and machines. Rental industry studies show that when equipment is well maintained it lasts longer, is rented more often, and is treated with more respect by your customers.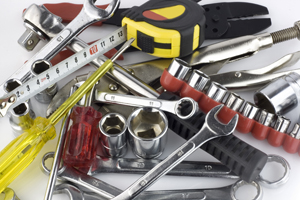 We know – the daily stress of managing a fleet of construction equipment means that (sometimes) routine preventative maintenance is overlooked. SolarTrak Fleet Management has a clever way to keep it on track – our Maintenance Alerts.
Set up the ideal maintenance routine for your equipment, then SolarTrak will remind you when maintenance is due by text of email. You can use the Maintenance Schedule to plan your repair shop's day, and use the GPS tracker to quickly locate the equipment.
SolarTrak GPS trackers can save you time, money and aggravation:
Locate equipment by address/GPS co-ordinates
Monitor your equipment's battery, and get alerts when voltage drops
Record exactly when equipment is operating for billing purposes
Learn how SolarTrak customers are monitoring, managing and tracking their fleets, keeping them operating and making money. See for yourself. Ask for a FREE demo by calling 484-223-4994.