SolarTrak Welcomes Andrew Chellel, new SE Territory Manager
SolarTrak announced their expansion into southeastern US with the addition of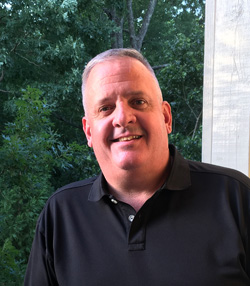 Andrew Chellel as SE Regional Sales Manager.
Chellel was hired to expand SolarTrak's double-digit growth in states from South Carolina through Florida, and follows a recent upgrade to the software and addition of new features such as the Maintenance Required Report and release of the Check Install app.
A seasoned sales and marketing executive, Chellel has prior experience as regional sales manager for multiple national beverage companies, and is familiar with fleet management from working with delivery fleets.
"My strengths lie in building customer relationships and understanding the importance of customer service" Andrew stated. "That, plus sales experience since 1997, makes me confident that I can bring the SolarTrak product to this market successfully."
Ed O'Donnell, V.P., Sales for SolarTrak, says of Chellel: "I've known Andrew from the beer business for many years.  He is a true sales professional.  He has excelled in achieving his sales goals both personally or by managing sales teams.  He is a strong addition to our team."
Is your company in the southeast? Give Andrew a call at 484-714-6134. He'll be happy to visit, or set up a free SolarTrak demo