Construction Equipment can be like Toddlers
It might be hard to think of your skid steer or boom lift as toddlers, but – if you're not watching – they can get lost and cause panic and concern.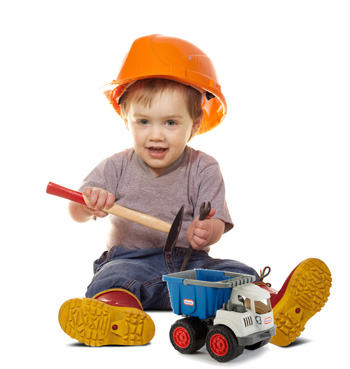 As a Fleet Manager, your job is to supervise a fleet of equipment that's always on the move between your yard, construction sites or work zones and your repair shop. Sometimes, they aren't where they should be.
SolarTrak's mission is to serve as Nanny and Nurse. Like a good nanny, SolarTrak locates, monitors and manages your fleet, and reports to you immediately if something is wrong. And, like a nurse, it will alert you when routine maintenance is due and track equipment repair history, keeping your fleet healthy and productive.
Of course it's hard to think of your backhoe wandering off or getting into trouble. But for something so vital to your company, wouldn't it be valuable to know if it does?
Here's how to know exactly how valuable: See for yourself. Call 484-223-4994 for a free demo today, and see how relaxed and stress-free your job can be.