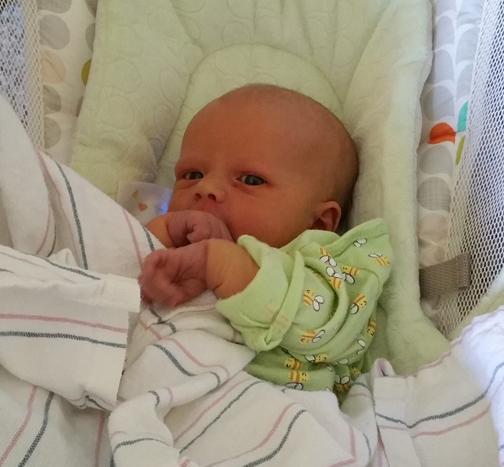 SolarTrak would like to welcome Morgan Jeffrey Wimmer into the world.
Morgan was born April 23rd and is the son of Mike Wimmer, head of SolarTrak's Customer Service team, and joins his wife Leigh and older daughter Izzy. Congratulations! We wish the newest member of the SolarTrak team and his family the best, and can't wait to meet him in person.
Here's something that will make both you and your Billing Department very happy…
When you install SolarTrak fleet management trackers on your equipment, you will be able to see exactly when your equipment was operating. By the hour, day, week and month. Makes billing easy and accurate. Get every penny of rental income from every machine, every time.

If this was the only benefit, you'd be happy… but SolarTrak can make you even happier. Here's how:
Know exactly by GPS coordinates where each piece of equipment is – no more "misplaced" equipment
Get alerted when the equipment moves – no more unauthorized transfers
Get text or email reminders for maintenance – keep your fleet in shape and earning money
Happiest news: all this for under $10 per month per unit. Small price to make so many people smile. Start by requesting a demo, and see for yourself!
We know. It happens.
Your skid steer should be in the yard, ready for the next customer, but instead it's at another job site, or at the last rental, or in the shop.
SolarTrak can help.
SolarTrak is a GPS-based asset tracking solution that allows you to:
Track your equipment using GPS coordinates
Know when the equipment is operating; see engine-hours
Get alerts when maintenance is due
Assign your assets to geofences, then get alerted when equipment moves in or out.
All this data, available online, accessible from your pc, laptop or smartphone… for under $10 per month per tracker. Amazingly inexpensive way to eek out every cent of income from your fleet… AND make your job easier.
Don't take our word for it. Call 484-223-4994 to request a free demo.